Welcome to
Guru Harkrishan Public School,

Hargobind Enclave
Guru Harkrishan Public School located in Hargobind Enclave Delhi is established with a vision of providing quality education to students of the vicinity. We are dedicated to providing world-class educational facilities to our students.
The inception of the concept of Guru Harkrishan Public Schools was with the exalted aim of providing the best of English Medium Public School education rooted and steeped in the core values of our exalted Gurus.
The school is the youngest fledgling in the chain of schools dotting different parts of Delhi. It came into being in 2001 under the aegis of Delhi Sikh Gurdwara Managment Committee in the everlasting memory of Guru Harkrishan Sahib Ji, the eighth Guru of the Sikhs who sacrificed his life at a very young age for the cause of humanity.
The vision behind this movement of the Guru Harkrishan Public School chain of schools is enshrined in the schools' motto: "Vidya Vichari Taan Paropkari", which means that he is learned indeed who does good to others.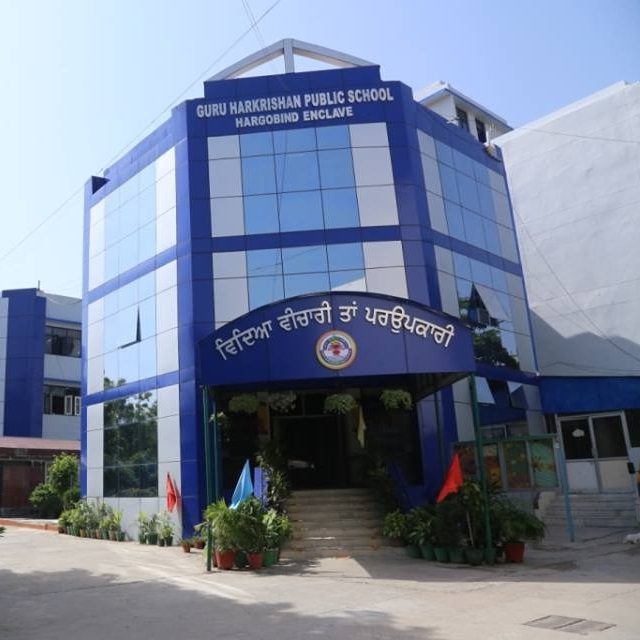 CBSE Board Result 2019-2020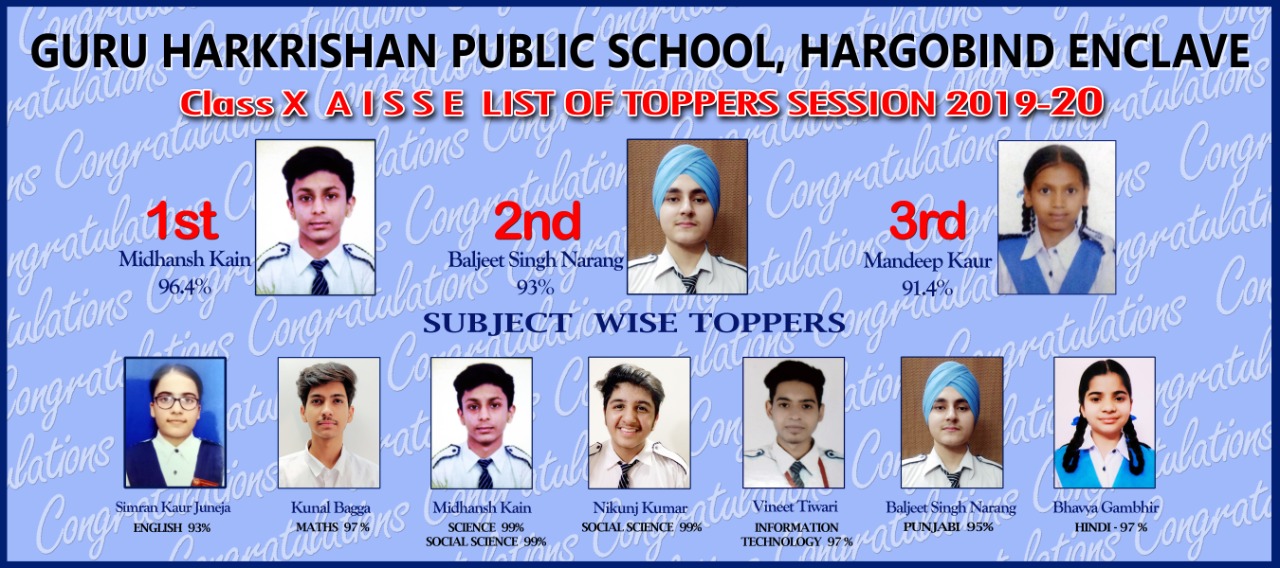 DONATE AT  DELHI SIKH GURDWARA MANAGEMENT COMMITTEE (DSGMC)
HUKAMNAMA SRI DARBAR SAHIB, SRI AMRITSAR, ANG 578, 01-08-20
---
ਰਾਗੁ ਵਡਹੰਸੁ ਮਹਲਾ ੧ ਘਰੁ ੫ ਅਲਾਹਣੀਆ ॥ ੴ ਸਤਿਗੁਰ ਪ੍ਰਸਾਦਿ ॥ ਧੰਨੁ ਸਿਰੰਦਾ ਸਚਾ ਪਾਤਿਸਾਹੁ ਜਿਨਿ ਜਗੁ ਧੰਧੈ ਲਾਇਆ ॥ ਮੁਹਲਤਿ ਪੁਨੀ ਪਾਈ ਭਰੀ ਜਾਨੀਅੜਾ ਘਤਿ ਚਲਾਇਆ ॥ ਜਾਨੀ ਘਤਿ ਚਲਾਇਆ ਲਿਖਿਆ ਆਇਆ ਰੁੰਨੇ ਵੀਰ ਸਬਾਏ ॥ ਕਾਂਇਆ ਹੰਸ ਥੀਆ ਵੇਛੋੜਾ ਜਾਂ ਦਿਨ ਪੁੰਨੇ ਮੇਰੀ ਮਾਏ ॥ ਜੇਹਾ ਲਿਖਿਆ ਤੇਹਾ ਪਾਇਆ ਜੇਹਾ ਪੁਰਬਿ ਕਮਾਇਆ ॥ ਧੰਨੁ ਸਿਰੰਦਾ ਸਚਾ ਪਾਤਿਸਾਹੁ ਜਿਨਿ ਜਗੁ ਧੰਧੈ ਲਾਇਆ ॥੧॥
Raag Vaddahans Mahalaa 1 Ghar 5 Alaahaneea |ik oankaar satigur prasaad |dhan sirandaa sachaa paatisaahu jin jag dhandhai laaeaa |muhalat punee paaee bharee jaaneearraa ghat chalaaeaa |jaanee ghat chalaaeaa likhiaa aaeaa rune veer sabaae |kaaneaa hans theea vechhorraa jaan din pune meree maae |jehaa likhiaa tehaa paaeaa jehaa purab kamaaeaa |dhan sirandaa sachaa paatisaahu jin jag dhandhai laaeaa |1|
Due to the recent outbreak of the COVID-19 virus in India and its impact on the Indian education systems, GHPS ,Hargobind Enclave in collaboration with Extramarks announces the launch of 'Go-to-school' initiative for our students. This 'Go-to-School' initiative will allow students to avail full and free access to the entire content on The Learning App.
Guru Harkrishan Public School, Hargobind Enclave
(Under the Aegis of Guru Harkrishan Public School, New Delhi Society)
Minority Educational Institution, Affiliated to CBSE
       
*Child Centric Curriculum *Activity based learning *Holistic Develpment *Well Equiped Labs &Library
Indoor & Outdoor Sports Facility *Air Purifier for Pre-School & Pre-Primary *Regular Workshops for Students & Parents
*Well Qualified Staff *Dedicated & Caring Staff *Continious Professional Development of Staff
Registration Open for Classes I – IX & XI
(SESSION 2020 – 2021)
Inter House Hindi Slogan Writing Competition
Get In Touch
Location : GURU HARKRISHAN PUBLIC SCHOOL
HARGOBIND ENCLAVE, DELHI – 110092
Telephone : 011 – 43714444
Email : ghps_hargobind@yahoo.co.in
School Hours :
Mon – Fri : 7:30 am – 2:00 pm